Does a high paying designer impress you? Do you imagine yourself creating exuberant art and earning bucks every other day?
Well due to the advancements in the digital landscape, create to have such skills that can help to generate tons of revenues but they lack proper guidance. Becoming a designer is a dream of many people nowadays where most of them think that by enrolling into a renowned design university can only make their dream come true. However, this is not the case, if you want to be a designer you can be one without wasting your money on colleges or universities. Designing requires skills, passion, and interest. You need to develop an eye for creativity and an art to master tools if you truly want to prosper in the field. I have seen many experts who are not even graduates and they demonstrate such excellent art that is unbeatable and filled with a deep concept.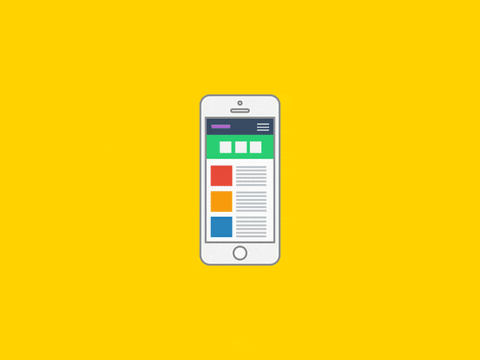 Here is a little guide as to how to become a designer without enrolling into a university. Check it out and make your future!
Step# 1: Learn the Basics
When you plan to enter into a profession, the first thing that you should do is learn and understand its basics. Jumping on mastering Photoshop will only let your efforts fall flat. Therefore, be patient and take baby steps. No need to rush into achieving something big, you will end up in a smash!
Practice sketching takes drawing tutorial book and sketches small figures and objects. You need to have a smooth drawing skill. An expert is one who can perfectly demonstrate his imagination in his drawing to help his clients understand his ideas. Draw as much as you can. Practice on drawing books will help you create fine objects by following the instructions and the leading lines that is often printed on the figures. Every half an hour a day make time to practice.
Step# 2: Learn About Graphic Design
A graphic design revolves around some foundation elements like color, typography, geometry, illustration and the right use of tools. There is a lot of areas where you will need knowledge and practice. Watch video tutorials of experts every day and learn how they play with colors, figures and create concepts within their work, There are different styles involved in it too, like grid style.
After knowing the basic elements involved in graphic designing, head over the important section that is user-experience. The goal of every developer and designer is to create a seamless user experience. You need to keep this in your mind that your work should not be confusing or intricate. Within a glance, your viewer should get the entire idea or message summarized in your work. There are guidelines like Don't Make Me Think! In addition, many other books that can provide useful tips on how to amuse and entice your viewers and what factors really matters a lot.
Step# 3: Head to use Photoshop
Similar to learning the basics you need to practice tools likewise. First, learn to use illustrator and then head to use Photoshop.
Adobe have many tools and templates with which you can easily create a professional image. With these tools, bring whatever you have learned so far into practical demonstrative products. Create and practice on different tools set ad using different colors. See what color and which tone fit perfect with what kind of objects. The two layouts- landscape and portrait from are important to understanding as well. You may come across a number of projects in which your customer may ask for presenting it on different layouts; hence polish your art on them too.
Step#4: Enhance your skills
After completing the learning and practicing sessions, move into an advanced section. Learn how to create different graphic design assets like a logo, web-banner, business cards, flyers, and brochures. Each of these assets requires individual skills and knowledge. From an app to a simple logo, everything revolves around graphics. You must lay hand on each of them. The most challenging section is to create a web design. For each of these assets, you must follow professional tutorials; this will enrich your knowledge balloons.
Step# 5: Recommended Books
Along with learning via online tutorials, you must check some authentic and productive design books written by experts around the world. Books recommended for practicing logo design, web design, Mobile apps, and Photoshop are listed below:
The Principles of Beautiful Web Design
Tapworthy
Designing Brand Identity.
Treehouse
To Wrap Up:
Any skills are adaptable and any goal is achievable you just need a bit of determination, efforts, and will. Make it your passion, do not long for accumulating money only, try to mark a prominent spot by creating your own identity. Many employers at Web Development Company in the UK who look for fresher; maybe you can get a chance to fulfill your dreams. So keep working smartly!